Old Stories With A New Face
TrainWeb.com/newface.html
We are in the process of updating many web pages throughout TrainWeb. This might be a good time for you to re-visit (or maybe visit for the first time!) many of the old stories and other pages at TrainWeb that have been added since this web site was founded in 1996. Please visit this page from time to time as we continue to post and feature links here to the updated old pages at TrainWeb. Thank you for your continued interest in the TrainWeb Network of railroad related web sites!
Most recently updated old pages at TrainWeb (newest additions at top):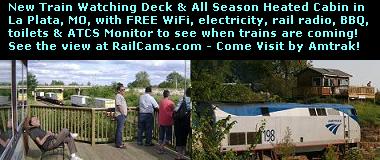 Visit related pages from this and other web sites:
Click below for pages in the directory of TrainWeb sites: