This page features people who came to visit the TrainWeb office
in-person in the year 2005.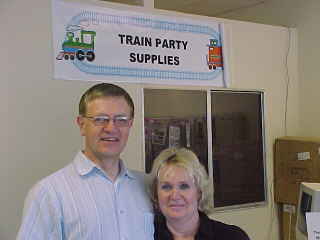 2005-Sep: David and Marion Fraser from Newcastle-Upon-Tyne, England, UK.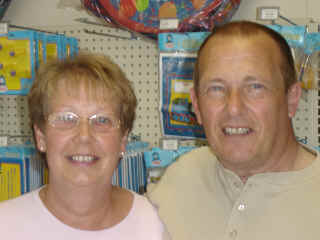 2005-Aug: Susan and Jack Rose from Ashford, Kent, England,
shopping at TrainParty.com for their grandson, Elliott.
On June 1, 2005, we moved from our old office above the Amtrak Ticket Office at the
Fullerton Santa Fe Depot, 124 E. Santa Fe Avenue, Fullerton, California 92832, to our new
TrainParty.com storefront at 400 E. Commonwealth Avenue, Suite 7, Fullerton, California 92832.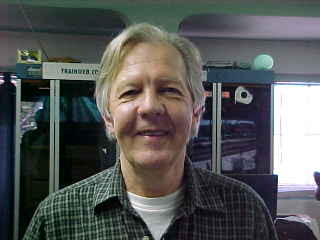 2005-Apr: Dan Leslie from Scottsdale, Arizona.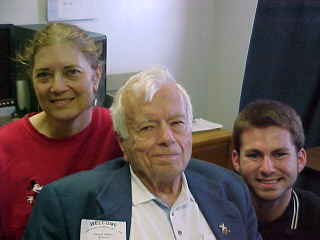 2005-Apr: Meg Gaekle, George Gaekle (Stanislaus County Rail Passenger Advisor, Board of Supervisors & CEO) from Modesto, California and Matt Melzer (intern at the National Association of Rail Passengers in Washington,DC and former staff member at TrainWeb.com).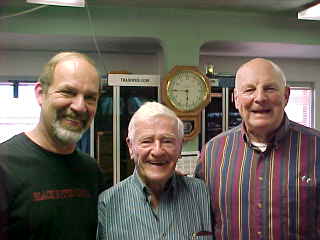 2005-Apr: Ed Pritchard (FRA Director, Office of Safety Assurance & Compliance from Washington,DC), Bob Root (Former FRPA President & Former Mayor of Fullerton), and Ken Chesley from Fullerton.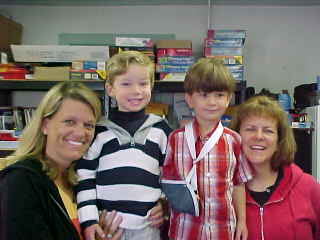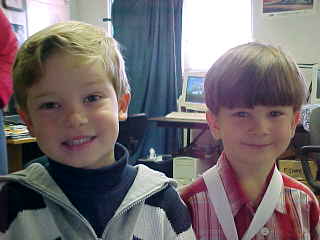 2005-Apr: Left: June & Cole McDaniel and Christopher & Patty Smith. Right: Cole & Christopher.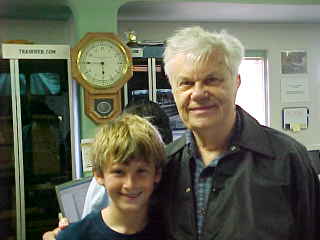 2005-Mar: Thomas and Bill Bunning from Irvine, California.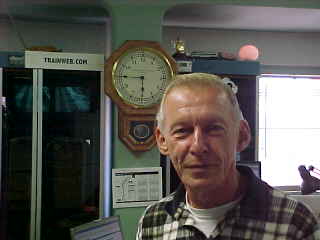 2005-Mar: Charles Eisenhart from Macungie, Pennsylvania.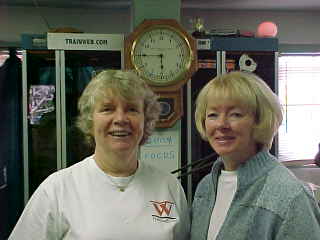 2005-Mar: Darleen Banning and Lorraine Symons from Brockville, Ontario, Canada.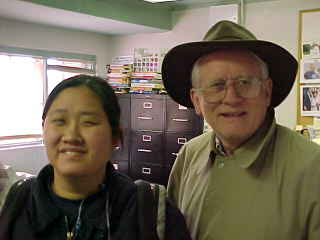 2005-Jan: Bill McCarty and Kimber McCarty, his daughter-in-law from Fullerton, California.
Click here to see photos of visitors from previous years.