Amtrak Coast Starlight
15 People That Traveled Just For The Fun Of It
(http://www.trainweb.com/travelogues/stevegrande/2001b18a.html)

The following 15 people took the Amtrak Coast Starlight north on Friday, February 16, 2001. They stayed overnight at their destination and then boarded the same Amtrak Coast Starlight trainset with the same onboard staff southbound on Sunday, February 18, 2001. All but two of the people took the train all the way to Seattle, arriving at 9 P.M. on Saturday, barely had a night's rest, and then departed again on Sunday Morning at 9:45 A.M. Two of the people took the train as far as Portland, Oregon, but also reboarded that same trainset on its southbound journey the following day.
For these 15 people, the destination was not the important aspect of their journey. The attraction of making this journey was the Coast Starlight itself! With the exception of spending one night in a hotel, these people spent four days straight on the Amtrak Coast Starlight: two days north and two days south!
Was this some sort of railfan tour group? Not at all! Few of these people knew each other before boarding the train and they had no knowledge that all of these other people were also just going for the ride! Many of these people only had 4 days available to them for travel before going back to work or having to get back to other obligations. These people were happy just to experience the travel, scenery and events of the Amtrak Coast Starlight even though they had little time to spend at their destination.
I wonder how many people take the Amtrak Coast Starlight as a vacation excursion just to enjoy the experience without planning to spend any time in Seattle other than to sleep in a hotel between northbound and southbound trains? I certainly had no idea that so many people did this! Finding 15 people on this train doing this came as a shock to me. I thought I would probably be the only one on the train with such an odd travel plan. I was surprised to find one couple on the train with the same travel plans. I was more surprised when I found a second couple with these same plans. But, I was totally astounded when the number of people with this travel arrangement kept climbing and ultimately reached a total of 15 people! There may have even been more, but that was the number of passengers that I was able to confirm.
We spoke to almost all of these people. To all of them, the train itself IS the vacation! What makes the Amtrak Coast Starlight special is the Superior Service, the coastal and mountain scenery, and the excellent food. But, above and beyond everything else, is the Pacific Parlour Car, the parlour car's ambiance and events. If it weren't for this special first class Pacific Parlour Car, I don't think the rest of the Coast Starlight features, though superior, would have been enough to turn a 4 day train ride into a vacation in and of itself. How many other Amtrak routes could be turned into an experience in and of itself by adding a first class lounge car like the Pacific Parlour Car with its associated services and events?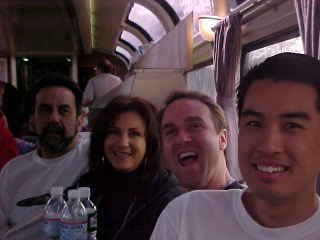 Tom & Sharon Martinelli, Jonathan Dockery and Earl DeCastro from Reno Nevada.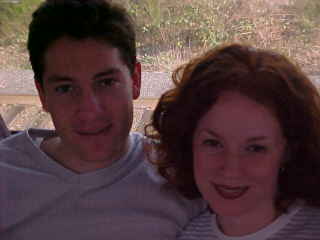 Bret Wiener & Sava Franklink from Camarillo, California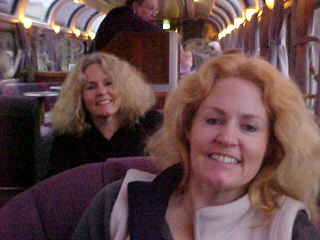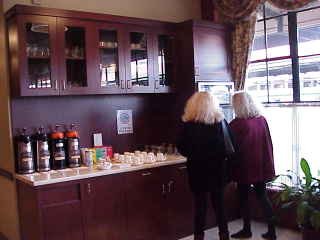 The Twins - Carol Young from Monterey & Katie Young from Santa Rosa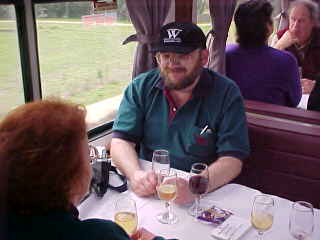 Yours truly, Steve Grande from TrainWeb.com in Fullerton, California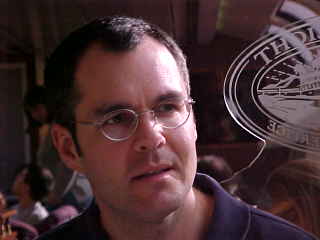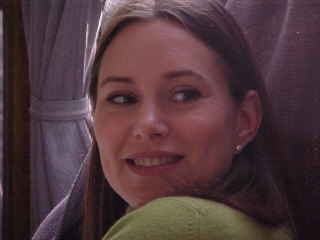 Charles & Erica Constanti from Piedmont, California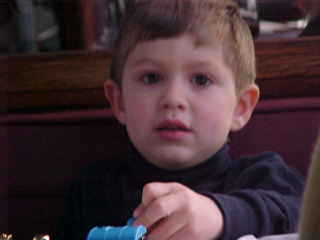 Pierce Constanti from Piedmont, California
Oh, by the way, I was only counting the adults, including myself. I forgot to count the one child, Pierce Constanti, in this group that made the round trip on this Amtrak Coast Starlight trainset. That actually makes a total of 16 people to make this round trip!
Are you interested in rail travel along some or all of this journey yourself? There are very few travel agents that have the necessary knowledge and experience of rail travel to answer your questions and to book a journey that you will remember for a lifetime. TrainWeb has sought out those travel agencies and rail tourism companies that not only have the knowledge to book your travel, but have gained the required experience through extensive rail travel themselves! Click here or visit RAILagencies.com or RAILexcursions.com for a list of these rail travel providers! Even if you only have 4 days to enjoy a rail travel experience, you can do what the above people did and travel up to Seattle and back just to enjoy the Amtrak Coast Starlight!
Click here for photos and travelogue
from Steve Grande of this trip on the Amtrak Coast Starlight!

Click here for photos and travelogue
of the rail journey of Ray Burns to Churchill, Canada on VIA Rail!