Slide Show Of The 2011 La Plata Summer Railfan Event
Photos by Chris Guenzler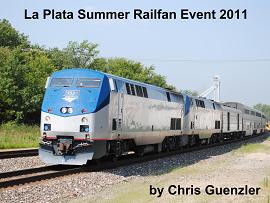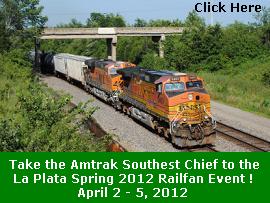 Click on the F_0001.html first link below to begin the slide show or click on the left link above for reports from the event by Chris Guenzler. To attend the 2012 La Plata Spring Railfan Event, click on the right image above. No humidity or high temperatures in April!
CLICK ON THE FIRST LINK BELOW TO BEGIN THE SLIDE SHOW
or click any other link below to view a particular photo:


Slide Show Index Page
This page is the index to all the photos in the slide show.

CLICK HERE to view more railroad slideshows.
Visit related pages from this and other web sites:
Click below for pages in the directory of TrainWeb sites: