Outside of Depot Lounge
Back To Previous Slide / Up To Index / Forward To Next Slide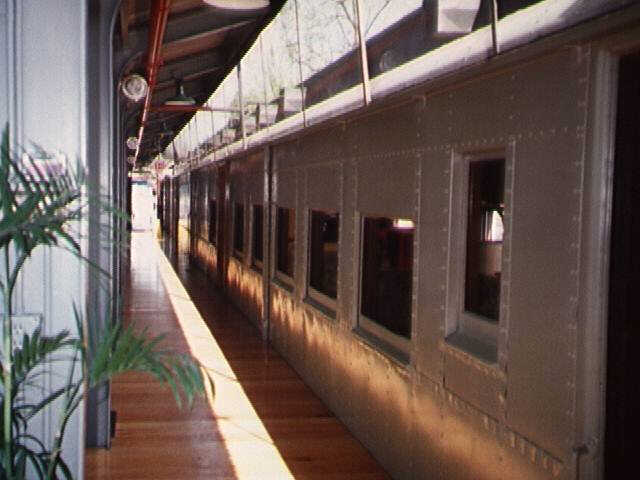 Click on above photo for a larger image.

This looks like an old train at the station platform. This is the outside of the Depot Lounge. There are actually glass panels connecting the top of the train to the station roof making this platform 100% indoors. This particular scene actually looks a lot better in the photo than being there. When I first saw this photo, I had a hard time figuring out where I took this picture. My memory says that I was in the hallway of the restaurant and the old railcars were on one side of the indoor hallway. I had no memory of the hallway looking like a real station platform. From the photo, you can see that it really does look like an old train sitting at a station platform! I'll have to take a better look on my next visit.
---
The photos in this slide show were taken in the mid-1990's by Steve Grande on his Amtrak travels throughout the nation. The size of the photos is purposely smaller as disk space was expensive and download speeds were slower at that time.
Visit our Rail Magazine promotion trading partners:
Click here to add your print rail magazine.