Climbing To Donner Pass
Back To Previous Slide / Up To Index / Forward To Next Slide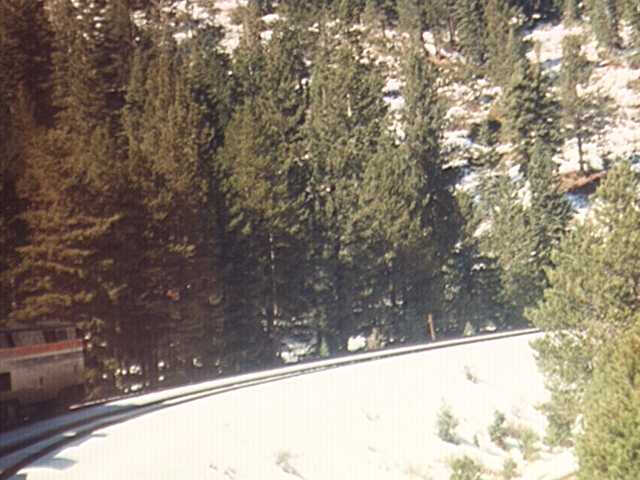 Click on above photo for a larger image.
The California Zephyr goes through a complete horseshoe curve to climb steeply up to Donner Pass. On the first leg of the climb, the second leg can be seen at a much higher altitude across the canyon. On the second leg of the climb, the first leg can be seen far below across the canyon. In this photo you can see the front of the train climbing steeply through the snow covered forest. This photo was taken from the window of my room in my sleeping car. When the train goes through "S" and "U" curves to rapidly increase elevation over short distances it is easy to see the front and/or back of the train while you are in the train!
---
The photos in this slide show were taken in the mid-1990's by Steve Grande on his Amtrak travels throughout the nation. The size of the photos is purposely smaller as disk space was expensive and download speeds were slower at that time.
Visit our Rail Magazine promotion trading partners:
Click here to add your print rail magazine.