OC Train Travel Meetup Group Holiday Party
The Orange County Train Travel Meetup Group held their annual Holiday Party at The Rail Restaurant on Monday, December 26, 2005, from 5pm to 8pm. In addition to the OC Train Travel Meetup Group Members and their families and friends, many people that have been associated with TrainWeb over the years were also in attendance.
Some of those at the party included: Steve Grande & family, Chris Guenzler, Ray Burns, Shivam & family, Kathy Stanfield & Mom, Dave Fruth & family, Dan Dalke, Ken Ruben, Richard Hamilton, Pauncho, Rosa, Richard Elgenson, Bill Hatrick & family, Bob Stone & family, Mike Kimura & son, Don Benefiel & wife, Fred Dunn & family, Ron Carpenter, Art Tomlin, Vic Carlucci, Chuck Isaac & family, Winston Walker & family, Pat Moran, Curtis Raymond, Ross Moore, Jr., and Jerry Brown. If I left out anyone or misspelled any names, please let me know by sending an e-mail to steve@trainweb.com!
Click on each of the below links for photos of the event:

Set #1 From Steve Grande / Set #2 From Chuck Isaac

Click here for Historical Southern California Photos by Chuck Isaac!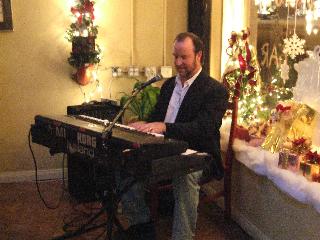 Visit related pages from this and other web sites:
Click below for pages in the directory of TrainWeb sites: