George Montgomery
Passed Away On Sunday, Sep. 9, 2001
http://www.trainweb.com/news/2001i12a.html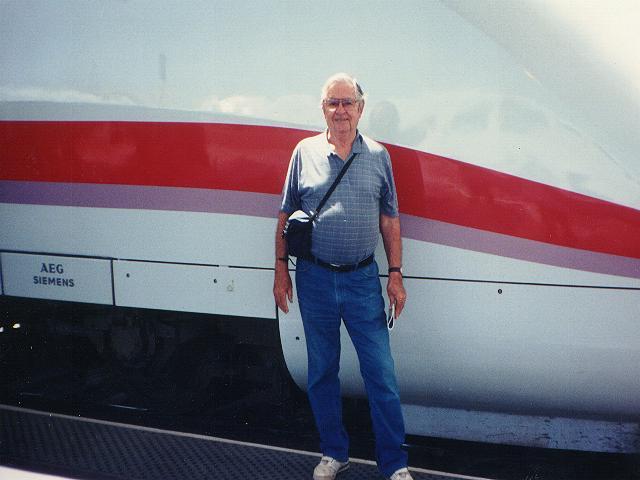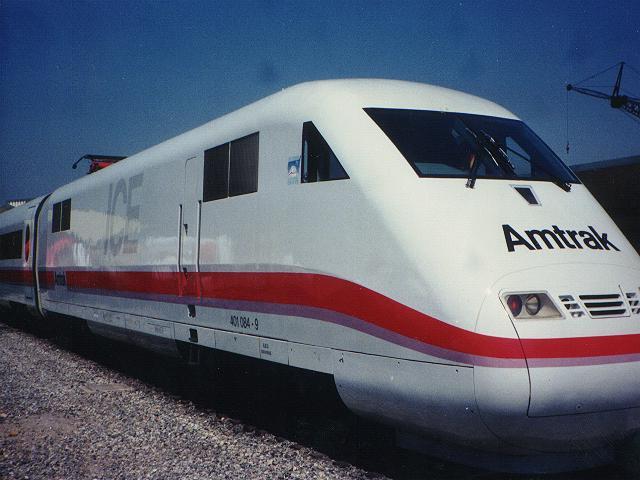 George Montgomery died peacefully on Sunday morning, September 9, 2001, after a long battle with liver cancer.
George was a frequent visitor to TrainWeb up until the last few months. We always looked forward to his visits. George knew just about everything of the history of railroading in Fullerton. He recorded videotapes and took photos of every special rail event and every unusual train to visit the Fullerton Station. We will miss his visits. To view some of the photos that George brought to us, click here.
Funeral Services will be held on 11 A.M. Saturday morning, September 15, 2001, at the McAuley Wallace Funeral Home on Harbor Blvd., a few blocks from the Fullerton Santa Fe Depot. All are invited to the services and then to attend a celebration of George's life at the home of his daughter, Lisa Tice. Directions will be provided at the service.
---
George S. Montgomery
Birth: October 16, 1920, Claysville, Pennsylvania.
Death: September 9, 2001, Fullerton, California.
George's favorite ...
Hobbies...

Train "chasing!"
Coin collecting
Chess
Astronomy
Politics
Computers
Sayings...

"Good deal."
"Right on."
Foods...

Meatloaf, Sardines
Liver & Onions
Chocolate
Places to Be...

On any train headed anywhere
Did You Know?...

George always wanted to be a Meteorologist
---
George's Family
Sister
Helen Woodrull & Husband Bob, Tucson, Arizona
Daughters
Lynne Anne Montgomery, Los Angeles, California
Marcia Sue Mitchell, San Rafael, California
Mary Beth Krumholz & Husband, Tom, Naval Air Base, Japan
Lisa Louise Tice, Fullerton, California
Grandchildren
Haley Gaye Mitchell, San Francisco, California
Tyler Addison Mitchell, Los Angeles, California
Marissa Nicole Tice, Fullerton, California
Brian Joseph Tice, Fullerton, California