Luncheon by the Sea
Valentine's Day Domecar Trip
Round Trip Los Angeles - San Diego, CA
Sunday, February 14, 2010

More Details At Bottom Of Page After Photos.
Click Each Photo Below For A Larger Image: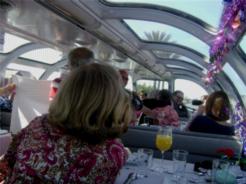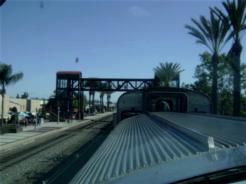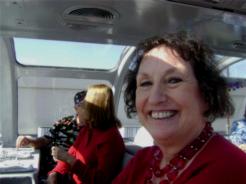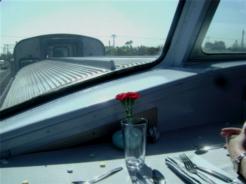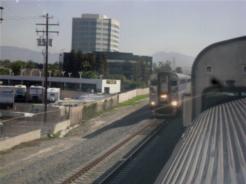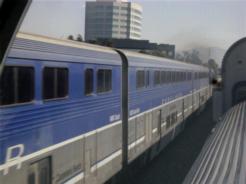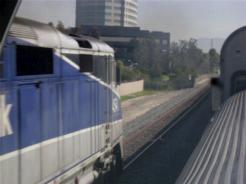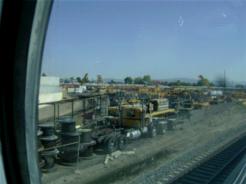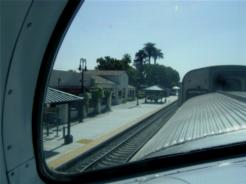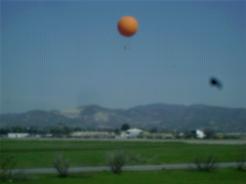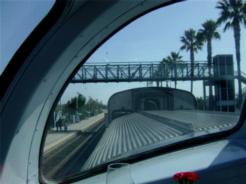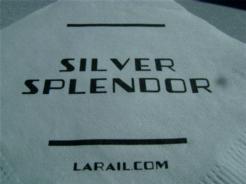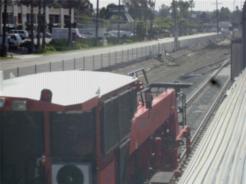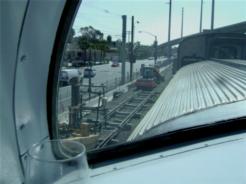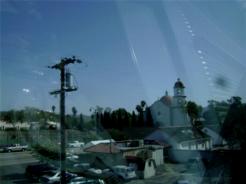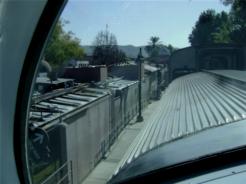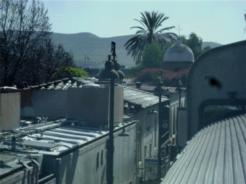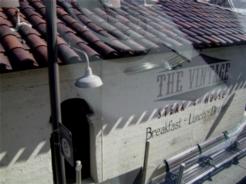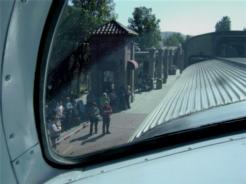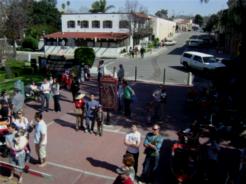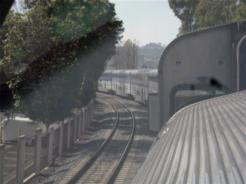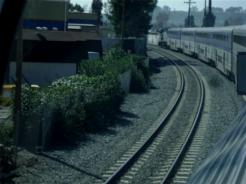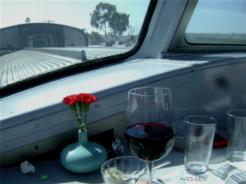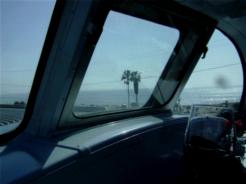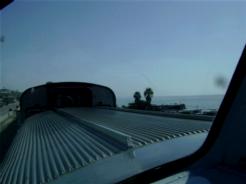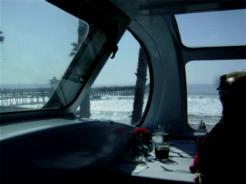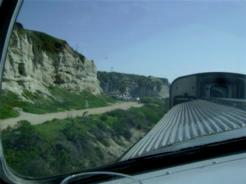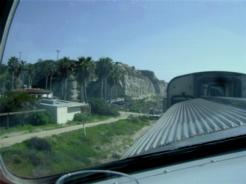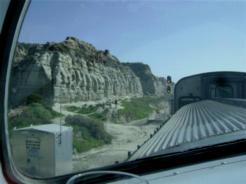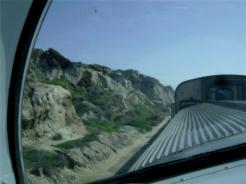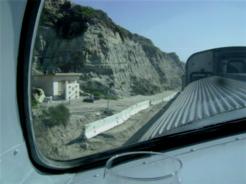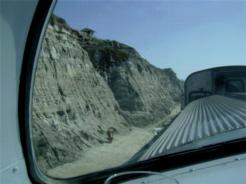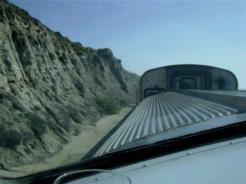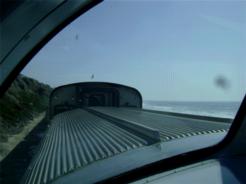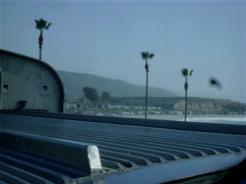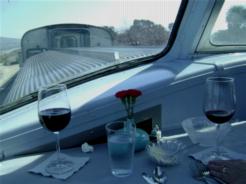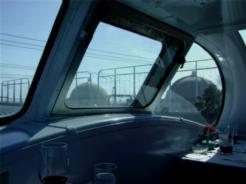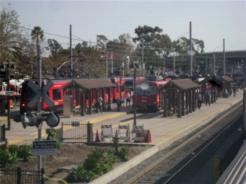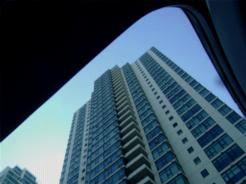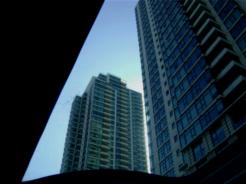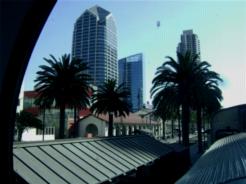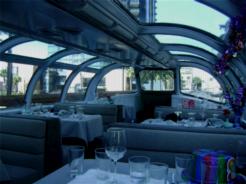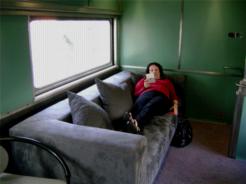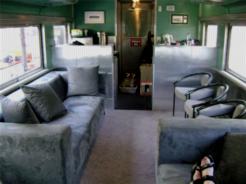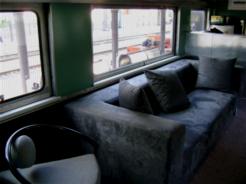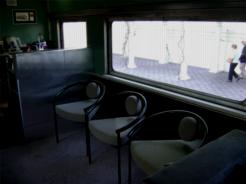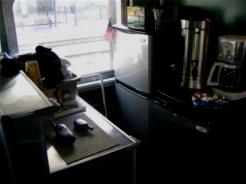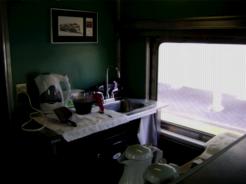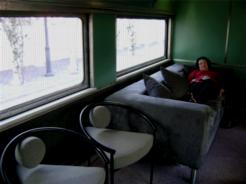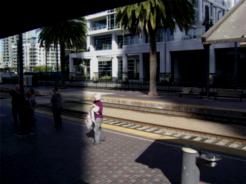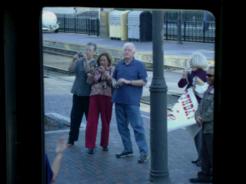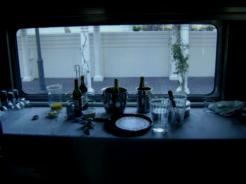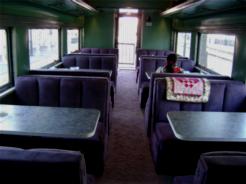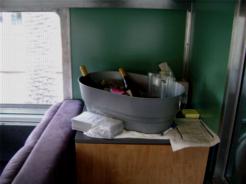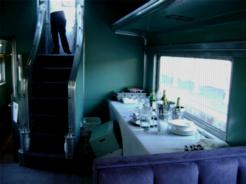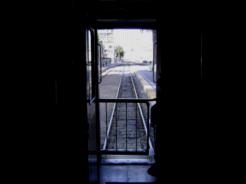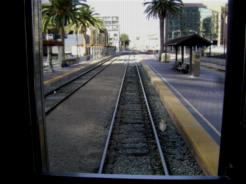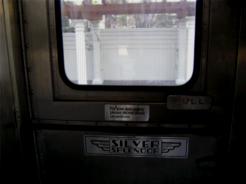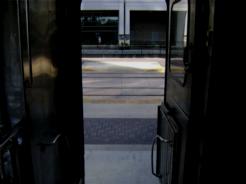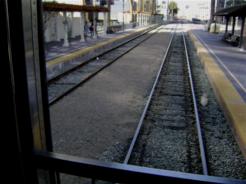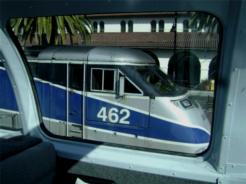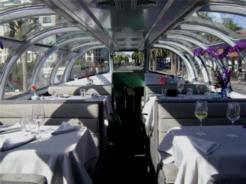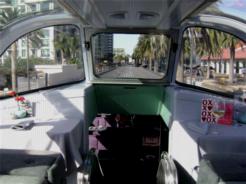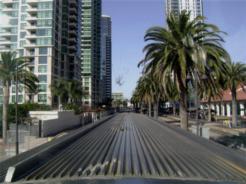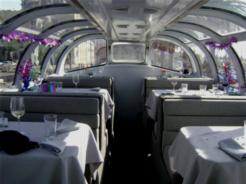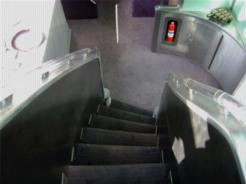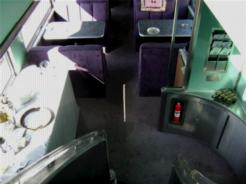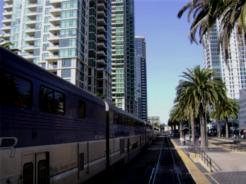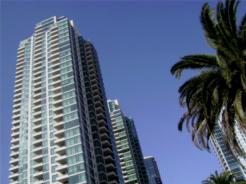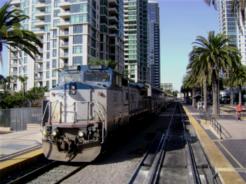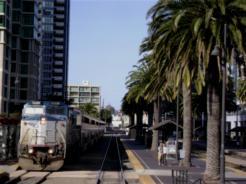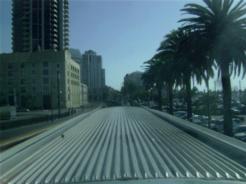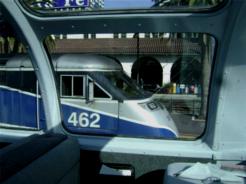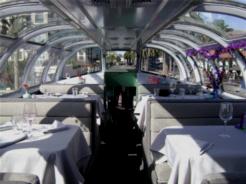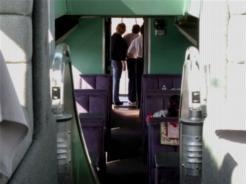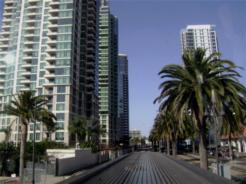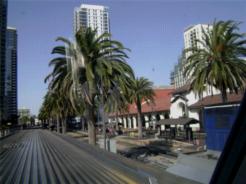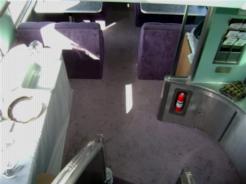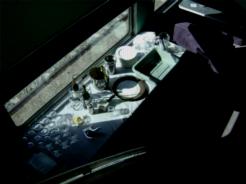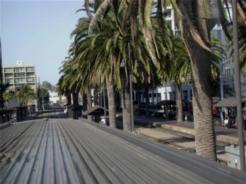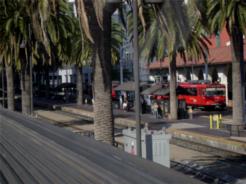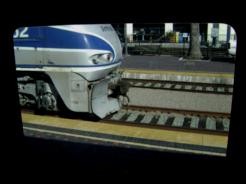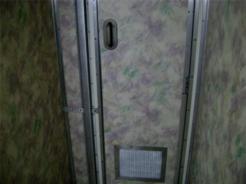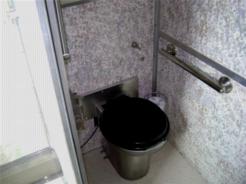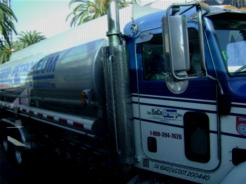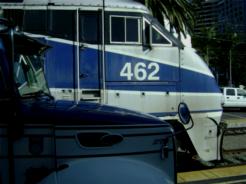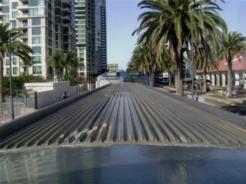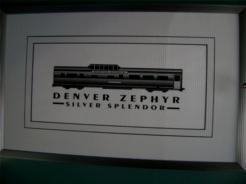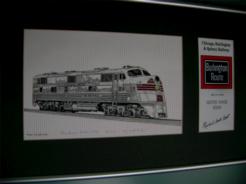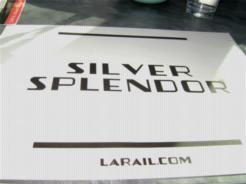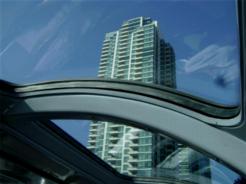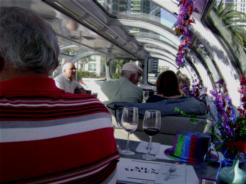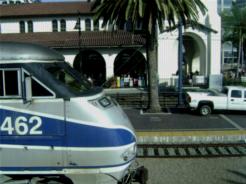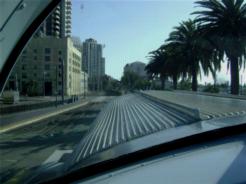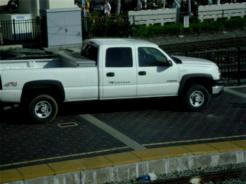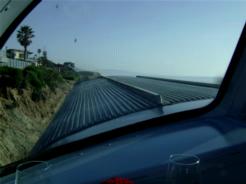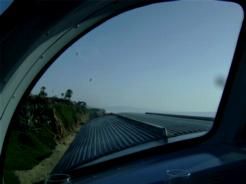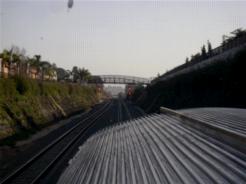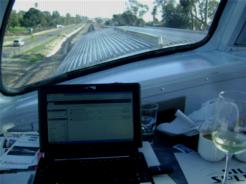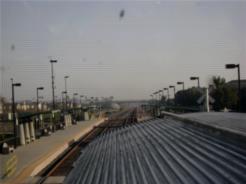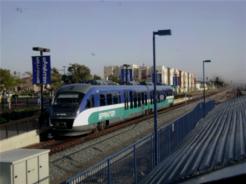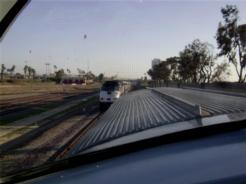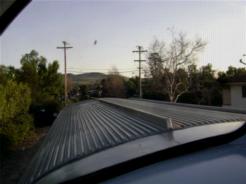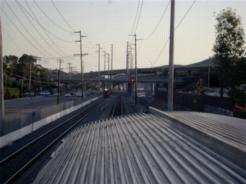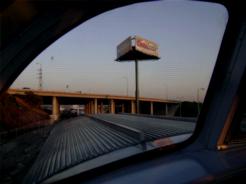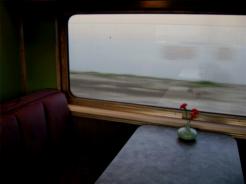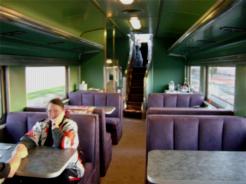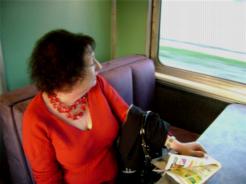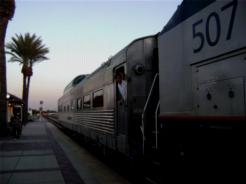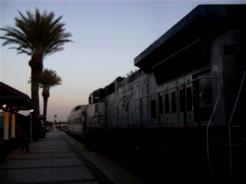 Click on any photo above for a larger image.
Luncheon by the Sea
***New for 2010***
L.A. Rail is proud to announce a brand new Private Car Dining Experience for 2010. Luncheon by the Sea, a gourmet dining trip, will be offered on a regularly scheduled roundtrip from Los Angeles to San Diego on the second Sunday of every month. Luncheon by the Sea will depart from L.A. and will showcase L.A. Rail's newest addition, the Vista-Dome diner-lounge, SILVER SPLENDOR.
Ten to twenty-four guests will dine on a four-course meal prepared by chefs de cuisine John and Heidi Caestecker while viewing the beautiful beaches on the way to San Diego. Meals will be accompanied by especially selected wines and beverages.
Dessert will be served as we begin our return trip to Los Angeles. Your adventure promises to be a most enjoyable way to tour the Southern California coastline.
The SILVER SPLENDOR, built in 1956 as Chicago, Burlington & Quincy #4735, has just completed a 12-year restoration. Its owners, the Caesteckers, look forward to having you aboard and sharing the experience with you. Please visit LARail.com for more information. Price Per Person is $179.
Here's the menu for the trip
First Course
Minestrone Soup
With Fresh Picked Basil Garnish

Second Course
Mixed Green Salad
With Dijon Champagne Vinaigrette

Third Course
Linguini
With Chicken and Artichokes and Garlic Chardonnay Sauce

Fourth Course
New York Cheesecake
With Raspberry Coulis

Snacks Will Be Available Throughout the Day


---
Note: Due to some train schedule changes the text above has been modified from the original post. Unlike the Valentine's Day Trip taken by my wife and I where the train was only in San Diego for an hour, the new schedule allows for a much longer time in San Diego. Now you can enjoy round trip and a few hours touring San Diego, all in one day!
---
Call 877-4-LARAIL
or visit: LARAIL.COM or HeritageRailways.US
to find out about upcoming trips!
Visit our Rail Magazine promotion trading partners:
Click here to add your print rail magazine.