New Years 2010 in La Plata, Missouri
December 29, 2009 - January 5, 2010

The rail trip on the Amtrak Southwest Chief
east from Fullerton, CA to La Plata, MO
December 29, 2009 - December 31, 2009:

Click on any photo below for a larger image.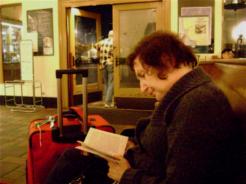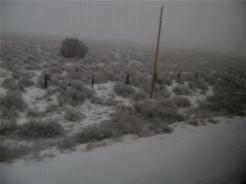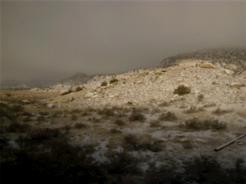 Left: My wife, Barbara, as we wait for the eastbound Amtrak Southwest Chief in Fullerton, CA
Right: Snow in the deserts of Arizona and New Mexico!
Once we left California, it was snow all the way!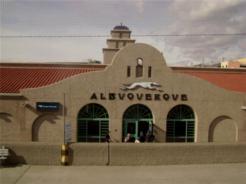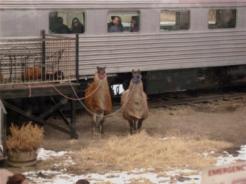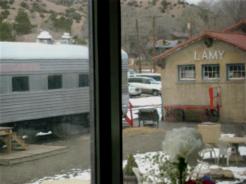 Left: Albuquerque, New Mexico (Are we in Rome? What happen to the letter "U"?)
Right: Llhamas in Lamy? Actually, I think they are alpacas.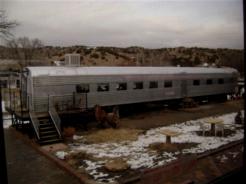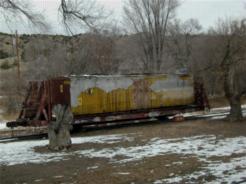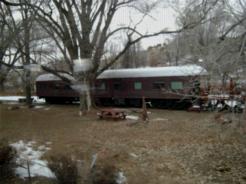 Railcars in Lamy, New Mexico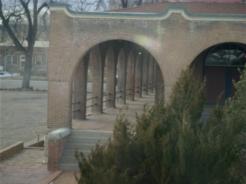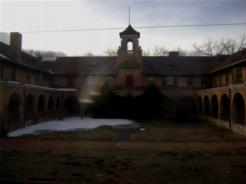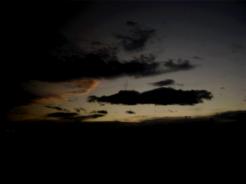 Las Vegas, New Mexico - No slot machines in the old Harvey House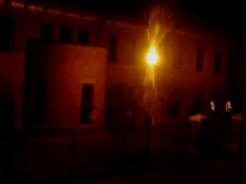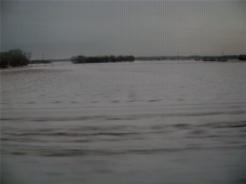 More snow all the way.
Wonder if they'd donate those cabooses to the APRHF in La Plata, MO?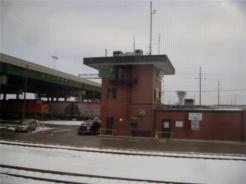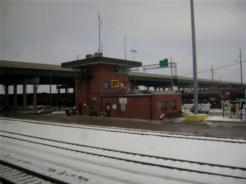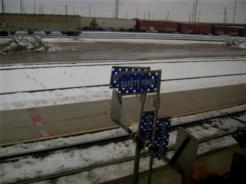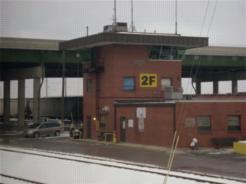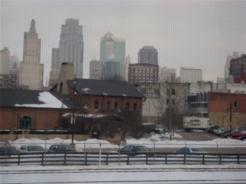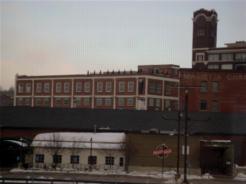 Kansas City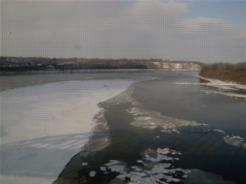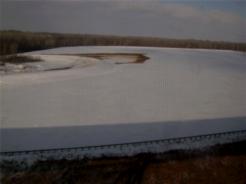 Ice on the river, snow on the plain.
Click on any photo above for a larger image.
CLICK HERE for Next Segment of this report.
Visit our Rail Magazine promotion trading partners:
Click here to add your print rail magazine.