TrainWeb Logo Merchandise
www.trainweb.com/logos/shop.html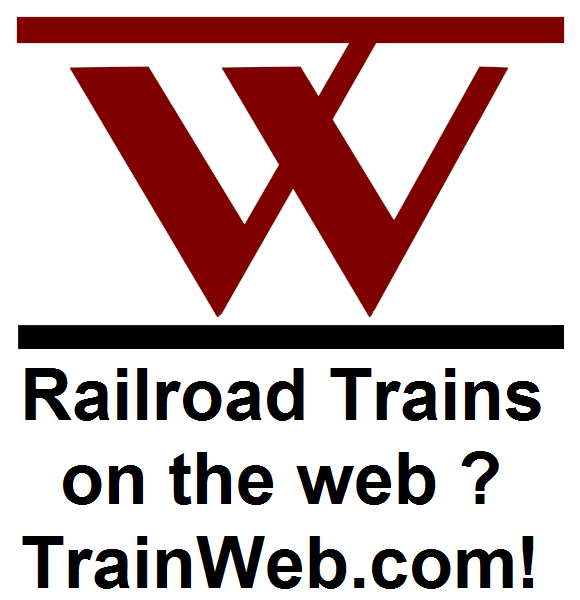 Merchandise with the TrainWeb.com logo is now available from CafePress.com. Most of the merchandise features the wording "Railroad Trains on the web? TrainWeb.com!" except where the entire wording did not fit. On those items just the logo and "trainweb.com" appear.
Each item is marked up only $1 above that which is charged by CafePress.com. We wanted to keep the price as low as possible. You may find some of the items a bit high in price compared to similar logo merchandise. The reason for this is that CafePress.com produces each item individually on demand. That is how we are able to offer such a large variety of logo merchandise.
CLICK HERE
to visit
CafePress.com/trainweb
If you manage your own website at TrainWeb.org, you are more than welcome to set up your own free store at CafePress.com and feature the TrainWeb logo along with your own TrainWeb.org website URL (web address). TrainWeb logos can be found at: TrainWeb.com/logos
Visit related pages from this and other web sites:
Click below for pages in the directory of TrainWeb sites: