FULLERTON RAILWAY PLAZA ASSOCIATION
www.trainweb.com/frpa
---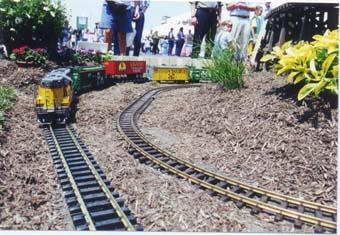 A mighty G Scale freight is coming down the tracks of the Fullerton Railroad Days, Garden Railroad, just like the real one a few yards away from this layout.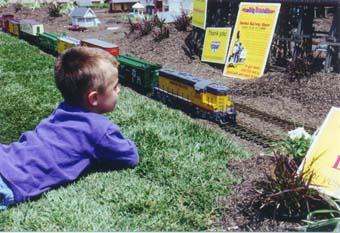 A young admiring rail-fan has moved in for a closer look as a modern diesel locomotive with assorted G Scale freight cars passes by during Fullerton Railroad Days 2000.
&copy Photographs courtesy of Bill Lewis,The World of Fantasy.
Visit related pages from this and other web sites:
Click below for pages in the directory of TrainWeb sites: