Amtrak Coast Starlight
Photos & Other Information
Between Los Angeles and Seattle
http://www.trainweb.com/travelogues/stevegrande/2001j11c.html
Photos
Pioneer Square: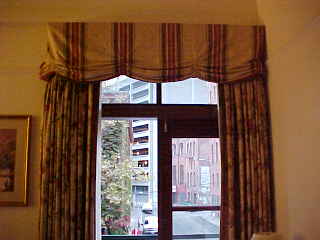 Left: Door to the balcony of my hotel room. Right: The balcony as seen from the street.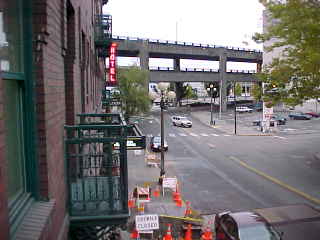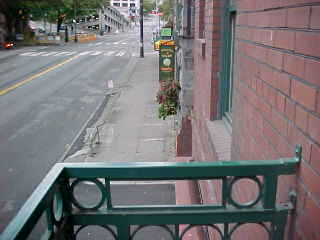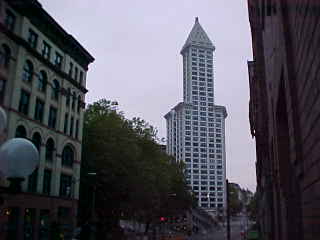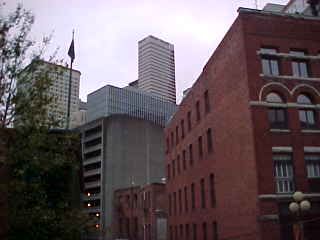 Views from the balcony of Room 218 at the Pioneer Square Hotel.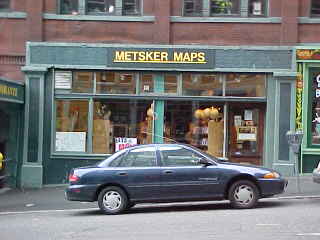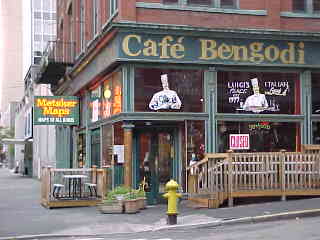 Metsker Maps is on both sides of Cafe Bengodi and upstairs from Luigi's Grotto.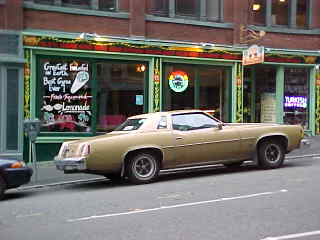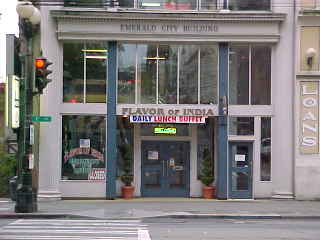 A mideast and an Indian restaurant right near the same corner.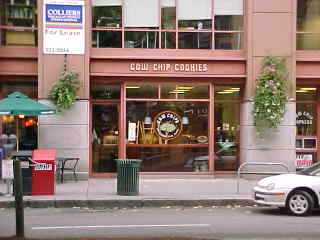 Cow Chip Cookies.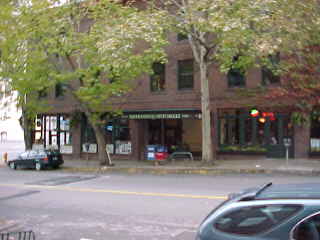 Tratioria Michelli Italian Restaurant.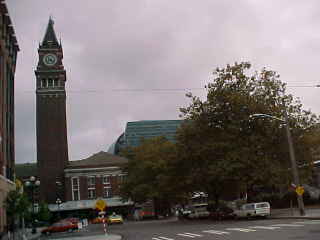 Amtrak King Street Station.

Washington State Stadium, future home of the Seattle Seahawks, next to the Amtrak King Street Station.
Click Here For Next Set Of Photos!
Visit our Rail Magazine promotion trading partners:
Click here to add your print rail magazine.