Ray Burns Memorial
CLICK HERE
for the many rail travel reports and photos by Ray Burns.
Obituary
Raymond James Burns
(October 7, 1942 - July 22, 2014)
U.S. Veteran Raymond James Burns of Macon, MO, passed away on Tuesday July 22, 2014, at the University Hospital in Columbia, MO. Raymond was born on October 7, 1942, in Peterborough, Canada. He served his country in the United States Marine Corp during the Vietnam War and was a member of the Church of Jesus Christ of Latter Day Saints north of Macon. Raymond was united in marriage to Maria Lopez in Macon. He enjoyed playing computer games, watching military movies and documentaries, politics and eating vanilla ice cream
He is survived by his son Raymond Robert Burns of Macon; five step-children, Rod Lopez and wife Christine of Arizona, Irma Perez and husband Peter of Texas, Martin Lopez of California, Rosa Maria Pinales and husband Alex of California, Grisel Martinez and husband James of Arizona; many grandchildren and great grandchildren; two sisters, one brother, and several nieces, nephews, and in-laws.
Raymond was preceded in death by his parents.
Funeral services were held at 10:00 am, Thursday, July 24, 2014, at the Church of Jesus Christ of Latter Day Saints north of Macon. Burial, with full military honors, were held at the Missouri Veterans Cemetery in Jacksonville, MO.
Ray Burns was one of the three original founders of TrainWeb in 1996. The other two co-founders of TrainWeb, Stephen Grande and Barbara Cepinko, flew out from the west coast to La Plata, Missouri, to attend the memorial and funeral services. Shivam Surve, also a co-owner who joined TrainWeb in 1999 and lives in La Plata, gave a heart felt dedication speech about Ray at the memorial service.
Ray Burns served multiple tours of duty as a Marine in Viet Nam in the 1960's. He was given a full Marine burial with honor guards, taps, and a 3 gun salute. Some of the photos from the funeral service can be viewed above. He was buried in his Marine uniform on Thursday, July 24, 2014.
Also in attendance at his funeral service were Ray's wife, children, grandchildren, his sister Laurie who is also very active in TrainWeb, his brother Robert, and many from the LDS Mormon Church that he attended in Macon, Missouri.
Ray Burns, in addiion to being an original founder of TrainWeb, actively served in all aspects of the venture until his death. TrainWeb LLC is the parent company of TrainWeb.com, TrainWeb.org and TrainParty.com, as well as several other railroad related websites.
For the first decade of TrainWeb, Ray Burns also served as a travel reporter and photographer. Ray traveled on numerous routes including Amtrak, the American Orient Express, the Rocky Mountaineer, the entire Canada Via Rail system, and even on the AAPRCO train. For reports and photos from many of these journeys please CLICK HERE
Note: Much more detailed information about the professional career of Ray Burns from 1982 until his death in 2014, including events that lead up to the creation of TrainWeb, can be found by CLICKING HERE.

Owners of TrainWeb for most of its first 20 years:
Stephen Grande, Barbara Cepinko, Raymond Burns and Shivam Surve.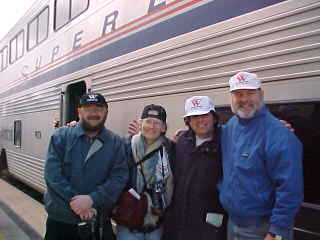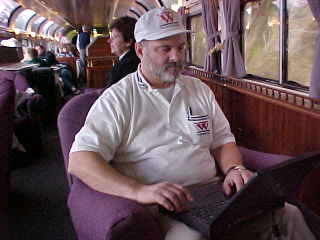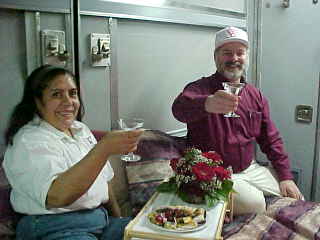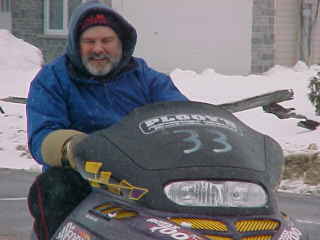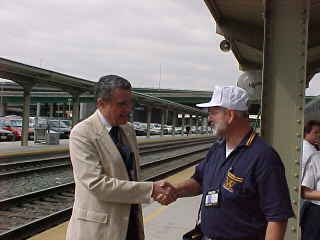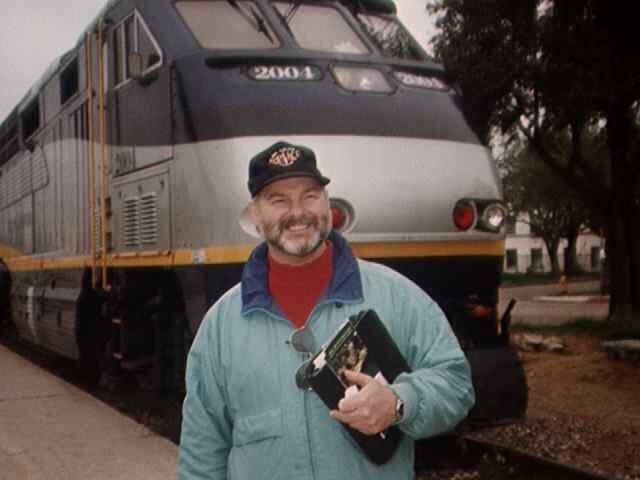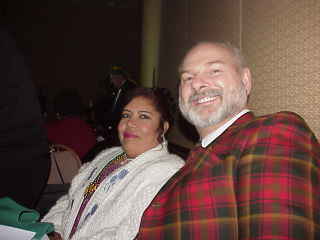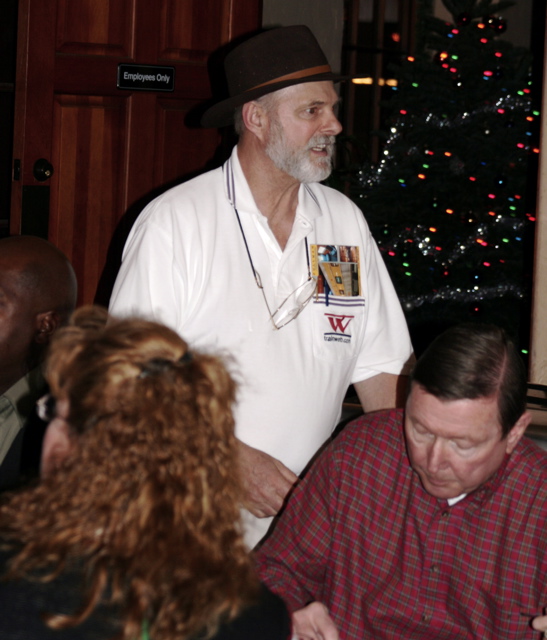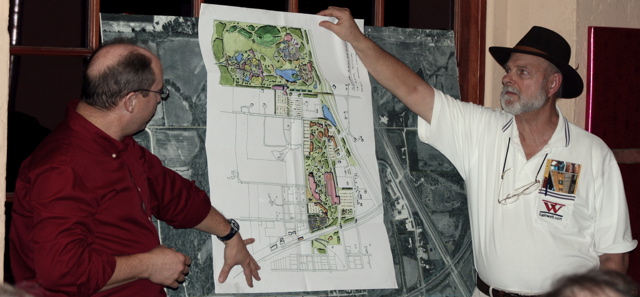 ---
Remarks from Dave Fruth, a very close and loyal friend of Ray Burns:
I met Ray Burns 25 years ago at an invention company where we both worked in sales, helping inventors find financing for their products to get to the market-place. Ray & I became fast friends. I was amazed how Ray could 'sell' on the telephone for 10 or 12 hours a day. He also loved the new inventors we represented and contemplating which new invention had multi-million dollar possibilities. Ray also loved novelty. Anything new, exciting, captured his imagination.
We also worked together for a Taiwanese printing and printers supply company. I learned of Ray's 5 years in Viet Nam, and how joining the Marines helped get him his U.S. citizenship. [Ed.: Ray was born and grew up in Canada] Another characteristic of Ray's was his loyalty. If you became a friend of Ray's and you didn't cross him, you could be sure he would keep in touch and be your friend for life.
Ray returned to work with Stephen Grande and Barbara Cepinko helping to create TrainWeb.com in 1995. [Ed.: Ray had previously worked with Stephen and Barbara in the early 1980s at a prior company they created, MIDCOM Corporation. Ray went off to explore other employment opportunities for several years before returning to found TrainWeb.com with Stephen and Barbara, who would also be later joined in 1999 by Shivam Surve as the fourth co-owner of TrainWeb.] Around 2006, Ray and Shivam and their families moved to Missouri to re-locate TrainParty.com [Ed.: which was centrally located in the nation and where warehouse facilities as well as shipping were less expensive and faster than in California].
A few years ago Ray suffered a stroke, which put him in a wheel-chair but he still got around amazingly well. In 2013 Ray was in Southern California and we got to spend time together for a couple days as I drove him around to visit doctors, friends and clinics. I am so glad I got to spend time with Ray, not knowing it was the 'last' time. Ray was, (and I mean the following in the most positive sense) part dreamer, pioneer, pirate, gypsy, marketing strategist, telephone wizard, and best of all, loyal friend.
Euripides wrote: "One loyal friend is worth 10,000 relatives." How true it was with my friend Ray Burns!
Note: Much more detailed information about the professional career of Ray Burns from 1982 until his death in 2014, including events that lead up to the creation of TrainWeb, can be found by CLICKING HERE.
---
CLICK HERE
for a Tribute to Ray Burns by Chris Guenzler including photos.
---
Ray's Mom: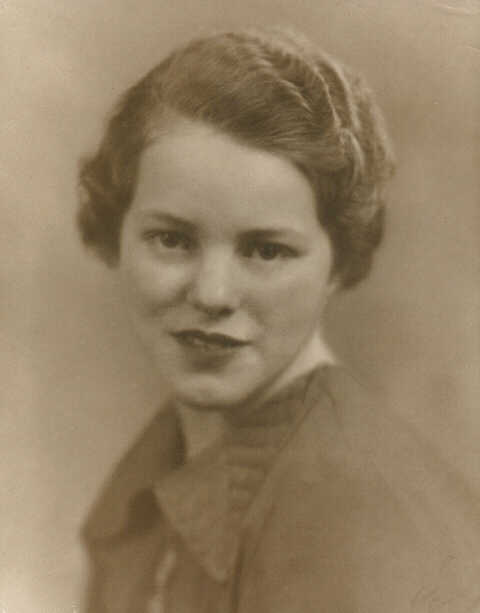 Visit our Rail Magazine promotion trading partners:
Click here to add your print rail magazine.