Amtrak Desert Wind Photographs
Final Journey - Film Roll #1
Photographs of my train travel on the FINAL Amtrak Desert Wind
that I rode between San Bernardino and Los Angeles, California.
Click on a thumbnail image below to display the full size photograph.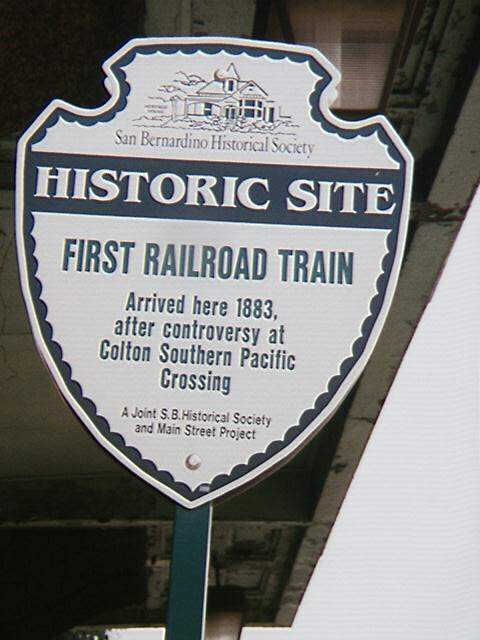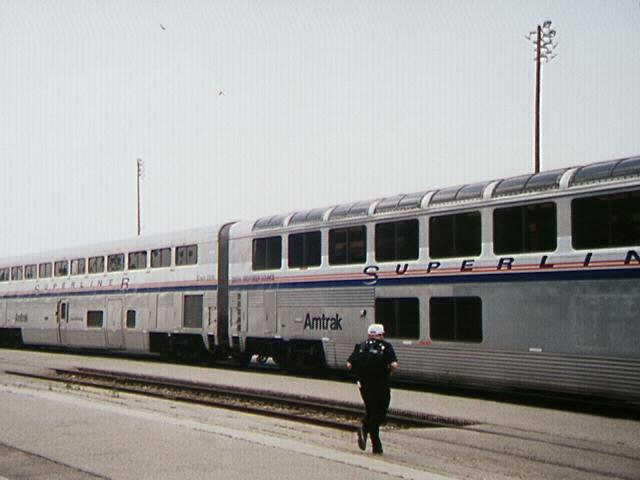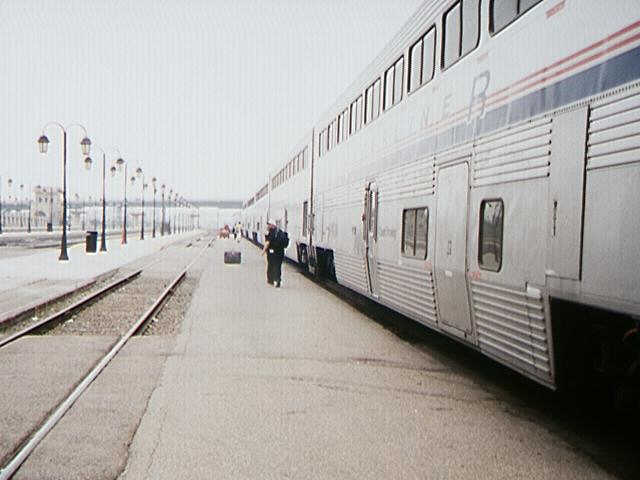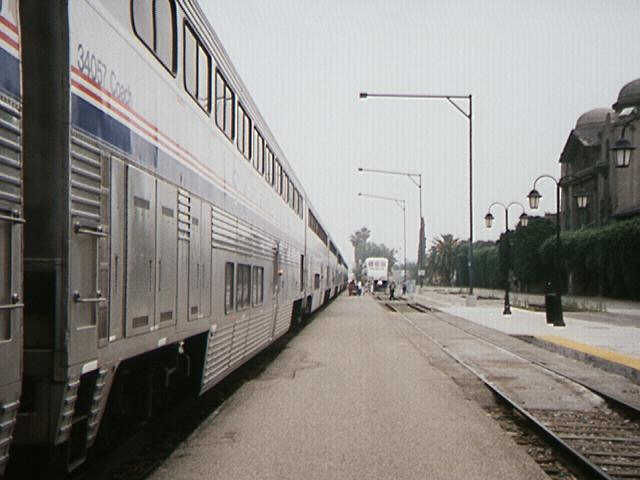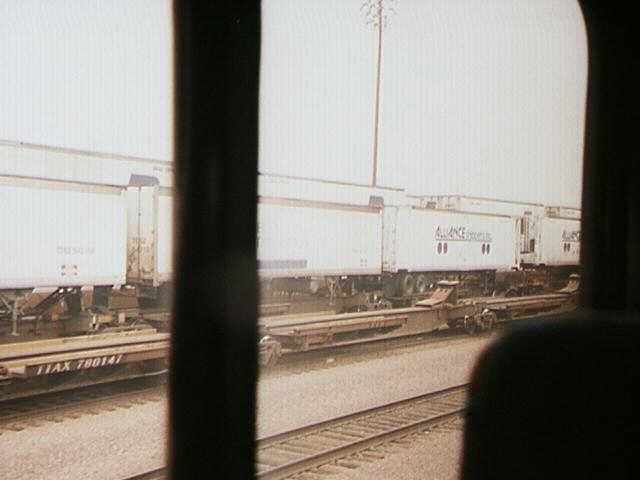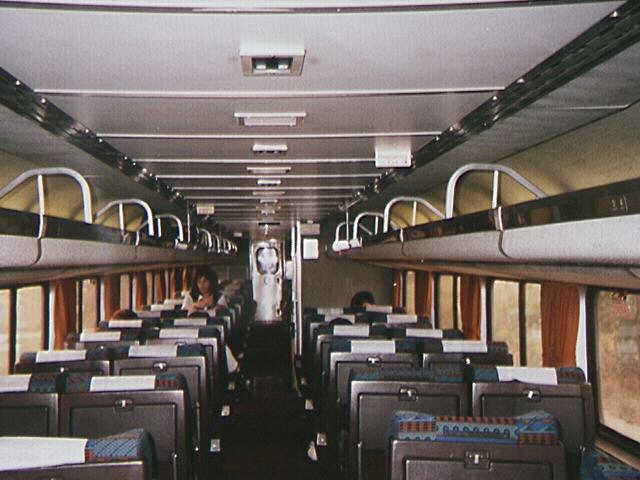 01-01: San Bernardino Amtrak Station - Historic Site.
02-02: Running for the Desert Wind! We almost missed it!
03-04: Desert Wind in San Bernardino Amtrak Station.
05-05: Large intermodal facility in San Bernardino.
06-06: Reserved Coach seating on very last Desert Wind.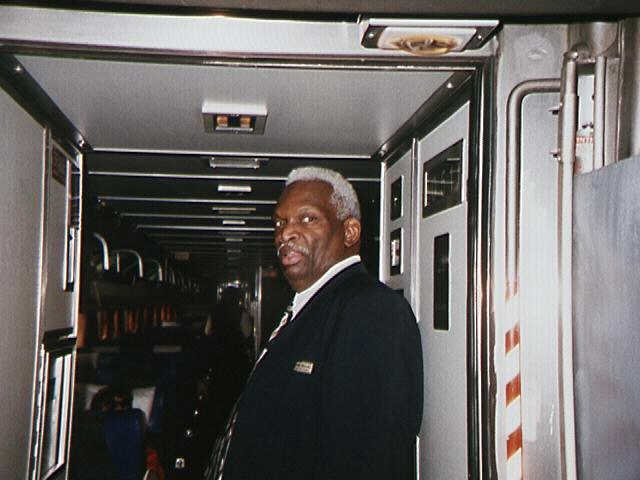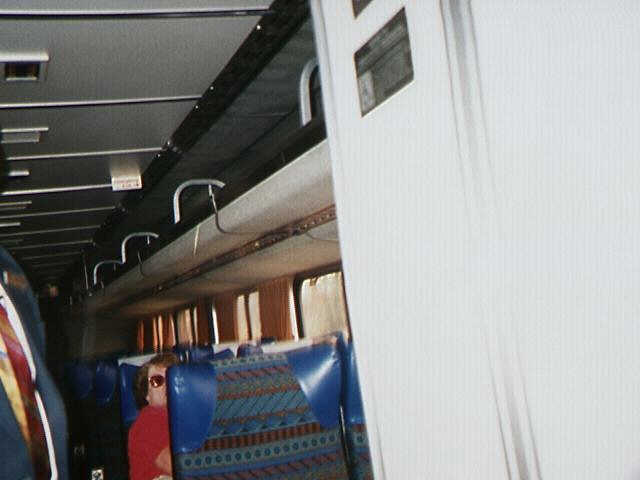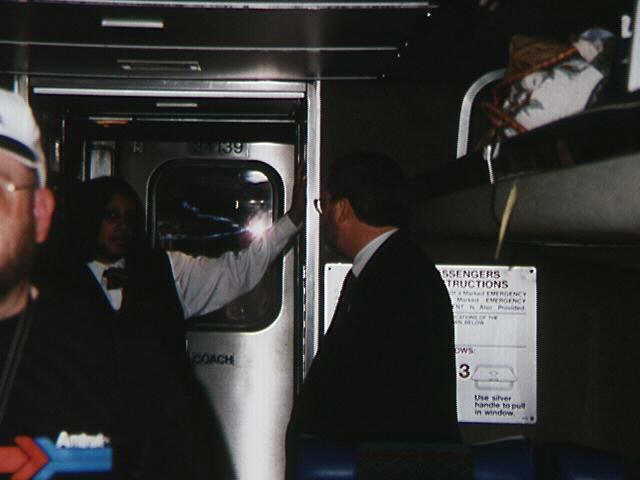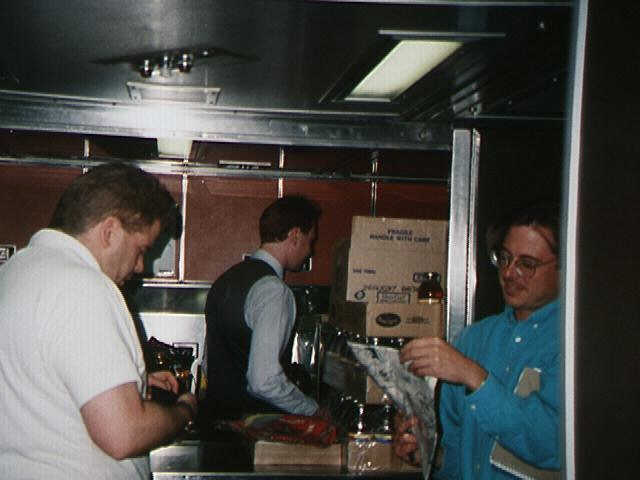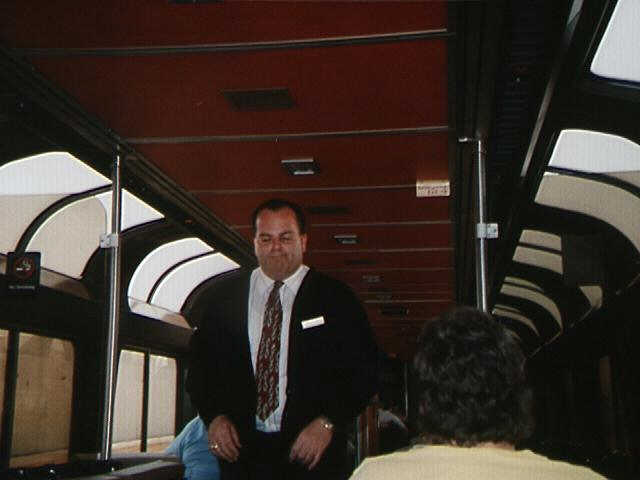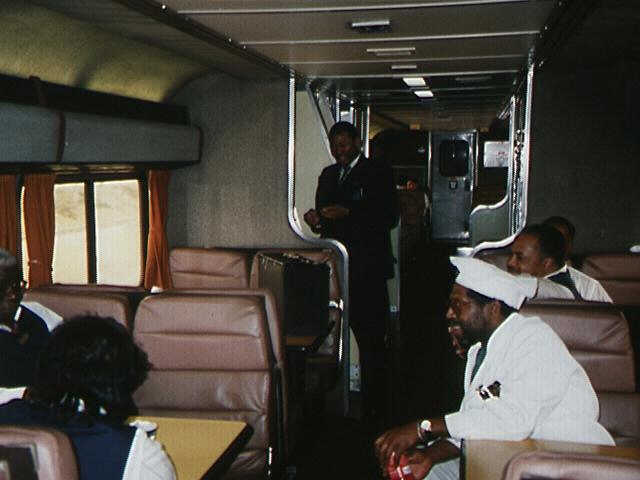 07-08: Amtrak Desert Wind On-Board Staff.
09-09: Steve Grande wearing Amtrak Operation Redblock cap & T-Shirt.
10-10: Cafe Snack Bar downstairs in Sightseer Lounge Car.
11-11: Sightseer Lounge Car.
12-12: Dining Car after very last meal served on Desert Wind.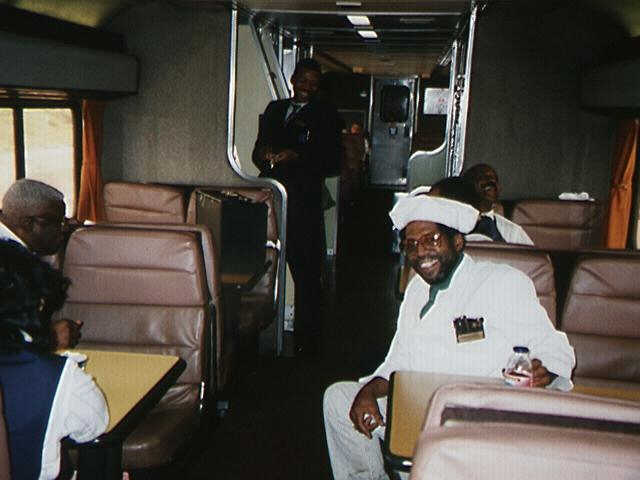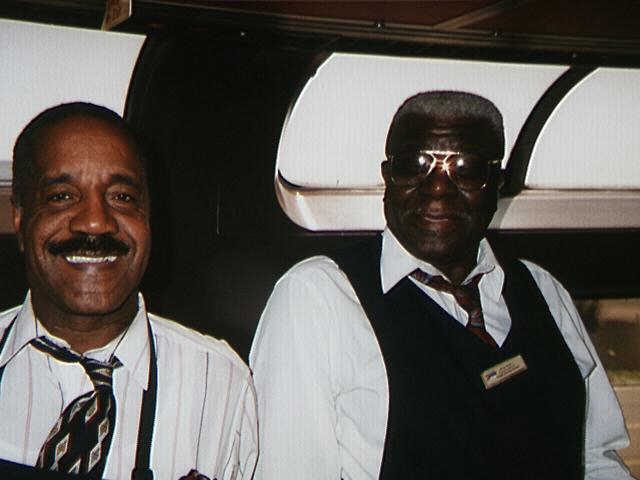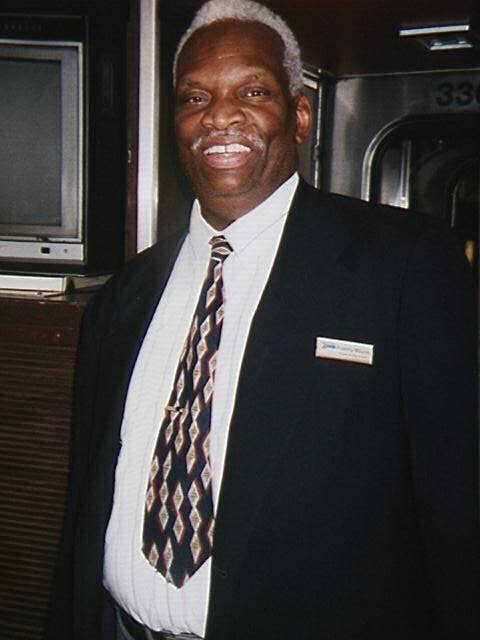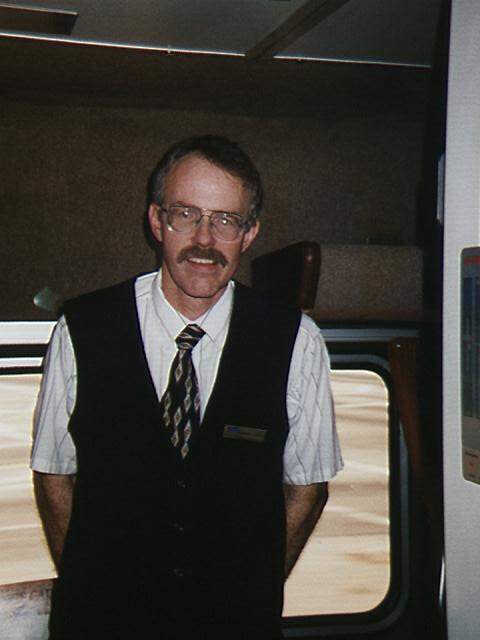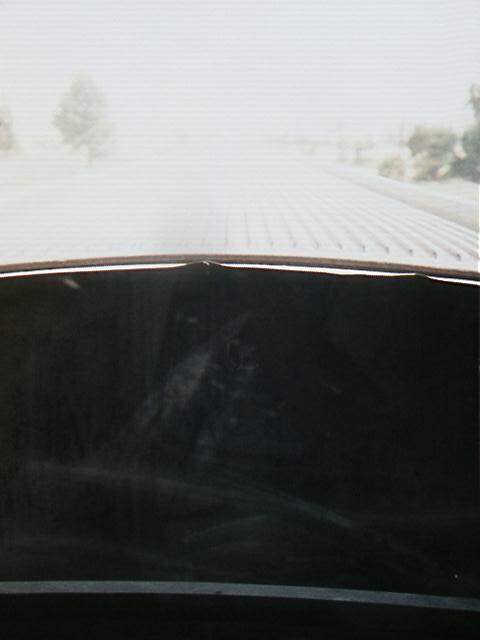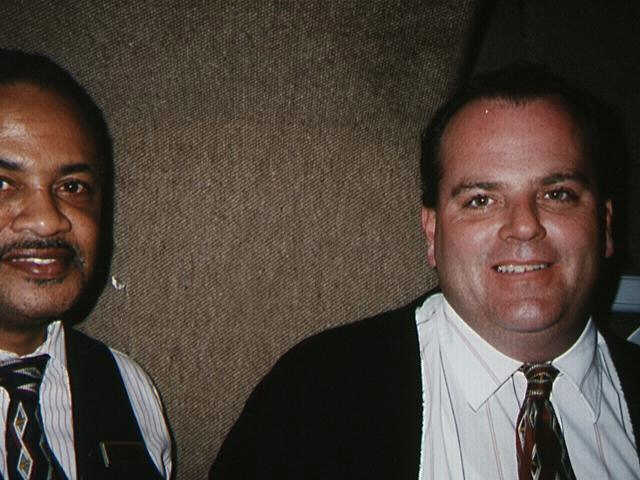 13-13: Boyd Wicher, Chef and Pat Bounds, Service Attendant
14-14: Joseph Toussaint, Service Attendant.
15-15: Didn't get the name.
16-16: David Juhl, Sleeping Car Attendant.
17-17: View out back door window of the train.
18-18: Reeves Tremaine, Train Attendant and William Martin
I tried as best as I could to match up photos of the on-board staff with their names. If I've made any mistakes or you can fill in the names that I am missing, then please send me e-mail at: steve @ trainweb.com
Visit our Rail Magazine promotion trading partners:
Click here to add your print rail magazine.