Home

SilverRails.com & TrainWeb.org: Railroad Community

RailRing

Join Our eMail List

Advertise With Us


You are here: Home : accounts : santafeexpresscafe
Santa Fe Express Cafe, Fullerton, CA - Santa Fe Express Cafe at the Metrolink and Amtrak Fullerton Depot in California.

| | |
| --- | --- |
| '); //--> | The following uses RAILsearch.com to search just rail related websites: |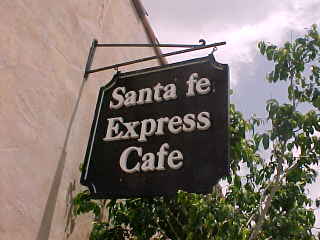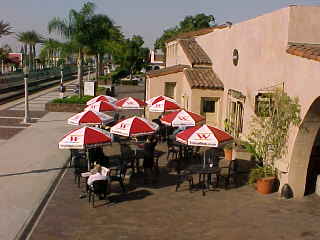 www.SantaFeExpressCafe.com
at the Fullerton Santa Fe Depot, Fullerton, California
136 E. Santa Fe Ave. Fullerton, CA 92632
For up to date information,
CLICK HERE
to check the website of the Santa Fe Cafe !
The Santa Fe Express Cafe is located right in the Fullerton Santa Fe Depot which is served by Amtrak Pacific Surfliner and Metrolink passenger trains all day. The Amtrak Southwest Chief also stops at the Fullerton Santa Fe Depot every evening as it starts its journey east to Chicago and every morning on its return trip to Los Angeles. If you are a train enthusiast, there are also many freight trains through the Fullerton Santa Fe Depot all day and all night long!
Select one of the following to view more photos:
Virtual Tour Of The Cafe And The Depot
Still Photos: Set #1 / Set #2 / Set #3
| | |
| --- | --- |
| '); //--> | The following uses RAILsearch.com to search just rail related websites: |
visits to TrainWeb since Aug. 01, 1998. This page last updated: 07/05/2011
Tell a friend about this page | Sign up for the TrainWeb Email Newsletter Generated by c:\u\newhtmltw_ad.pl Version 2011d17a